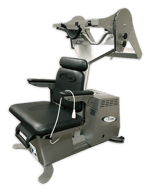 The "Take the Lead: Tech Neck to Perfect Posture" series focuses on engaging and challenging doctors around the world to Take the Lead in their communities to begin changing people's lives by integrating cervical curve remodeling and posture correction into their existing treatment protocols.
We will be using a variety of information disseminating platforms to share case studies. Also, treatment protocols and latest advancements in cervical spine remodeling devices will be put in place to demonstrate how quickly and easily cervical curve remodeling and posture correction can be integrated into your existing clinic(s).
We care about posture. We care about quality of life.
Our goal is to create a collaborative, productive discussion. We are taking the lead and fighting this posture epidemic in the communities we serve, and we encourage you to reach out and share your questions and ideas with us.
-- -- -- -- -- -- -- -- -- --
View all the blogs, infographics, videos and eBooks
in the Take the Lead Series:
Part 1
Part 2
Part 3
Part 4
Part5
-- -- -- -- -- -- -- -- -- --
About the Author

Dr. Jarrod Nichols was born and raised in rural Kansas. After completing undergraduate studies in kinesiology at Kansas State University he received his Doctor of Chiropractic degree from Palmer College of Chiropractic in Davenport, Iowa where he graduated Magna Cum Laude in 2004. Dr. Nichols is a Certified Strength and Conditioning Specialist and a Certified Fellow of Chiropractic Biophysics. In 2005 he opened Nichols Chiropractic in Manhattan, Kansas where he lives with his wife Dr. Shawn Nichols, DDS and their two sons Mason and Sutton.
While receiving his training in Chiropractic Biophysics, Dr. Nichols observed a chasm between the abundant peer reviewed research supporting structural spinal correction and the lack of sophisticated therapy equipment available to apply the science in clinical practice. It was his desire to create a modern extension traction therapy system utilizing advanced technology to provide doctors and patients with effective and comfortable structural correction solutions. The iTrac® Cervical Curve Remodeling System utilizes computer controlled pneumatics to achieve measurable, consistent structural correction. Dr. Nichols is pleased to work with Pivotal Health Solutions to offer clinical support to doctors world-wide as they advance the level of care offered to their patients through the utilization of iTrac® therapy.
More than ten years of research and development by industry expert Dr. Jarrod Nichols went into the system software and hardware design, with a focus on advanced technology and effective, measurable and consistent structural correction, increasing the standards for cervical curve restoration.
---
iTrac Cervical Curve Remodeling System
Correct Forward Head Posture and Restore Normal Cervical Curvature with the iTrac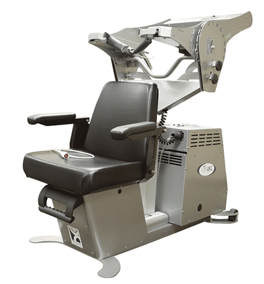 iTrac® is the only computerized system currently available delivering gentle, effective extension traction therapy. Forward Head Posture (FHP) is arguably the most common abnormal posture seen in both clinical practice and in the general population. Cervicogenic conditions including headaches, neck pain, migraines, upper back pain, TMJ disorders and shoulder dysfunction are some of the most common symptoms associated with FHP and are rapidly becoming prevalent among all age demographics due in large part to our increasing use of hand-held digital devices.
iTrac Cervical Curve Remodeling System from Pivotal Health Solutions on Vimeo.
-- -- -- -- -- -- -- -- -- --
For more information about cervical curve remodeling visit www.fixthecurve.com.