PHS Chiropractic is giving away a FREE EB Portable Chiropractic Table! ($459 Value)
Drawing will be held - Wednesday, February 19th - 2020.
Winner will be announced in the PHS Chiropractic Newsletter – subscribe below.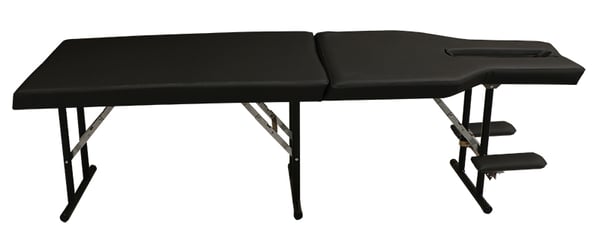 The EB Portable Chiropractic Table is the perfect design for portability and function in a chiropractic table. It features a lightweight design with fixed height and arm rests. The EB Portable Chiropractic Table is strong, stable and easy to transport and set up providing a foldable design as an alternative to bulky stationary options.
Features


2" High Density Foam System
Foldable with dual handles for easy transport
Bottleneck Shape
Fixed Arm Rests
ADA Compliant
Fixed Height

Specifications


Load capacity 350 lbs.
68"L x 22"W x 19"H
Shipping will be paid by PHS Chiropractic.